~Books Available Now~
MAGNETIC SHIFT
Ages 13+
Pages: 260
Spencer Hill Press, 2016
PIT PASS TO DISASTER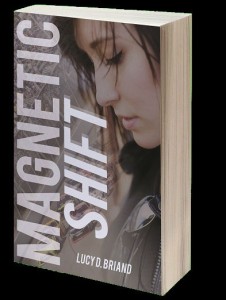 The ability to magnetize and manipulate metal with the flick of her wrist makes seventeen-year-old Lexi Adams a crack mechanic, but it's a disaster in the making when her stepdad trades her skills to NASCAR team owner Dean Grant for an entire season's worth of sponsorship ads Vietnamese dictionary download.
Now Lexi has no other choice but to suck it up and hope she can keep her magnetic impulses under control—that is, until she runs into NASCAR's hot new rookie, Colton Tayler 순정펌웨어 다운로드.
When Carl Stacy, the ruthless team owner of the defending Cup Champion, discovers Lexi's secret and plots to use it to ruin Dean's race team for good, Lexi must either expose her ability to save Colton, risking Dean's career and her own freedom in the process, or watch the only guy she's ever fallen for race to his death 구글어스 5 다운로드.
"For readers looking for a light, action-packed, paranormal read with a unique setting."
— School Library Journal
"A fascinating inside look at the racing world, with a paranormal twist 고속도로교통정보 다운로드! Lucy D. Briand clearly knows her stuff. A refreshingly unique world to visit."
— Stacey Kade, author of the Project Paper Doll series
Amazon.com | Barnes & Nobles | Book Depository | Indie Bound