Welcome to the spring 2017 YA Scavenger Hunt!
For those of you who don't know me, my name is Lucy D. Briand
and I will be your hostess for this leg of the hunt.
About Me
Let's see, what can I tell you about me…
I'm the Author of MAGNETIC SHIFT, (a Slightly Paranormal YA Romance set in the world of NASCAR)
I AM OBSESSED with Disney World 소프트웨어 불법 다운로드. (Going back in May. *Skwee!*)
I read Marvel Comics and love to cosplay when I go to ComicCons.
I play all sorts of tabletop board games and Lego Video Games.
I love all the Star Wars movies, even the prequels. (Don't Judge…lol)
And I am a huge NASCAR fanatic.
So basically I'm a big Geek and I love it!

You are currently hunting on Team Red 아이튠즈 없이 음악 다운로드.
If you are looking for my bonus content then you will have to keep searching. But before you do, make sure to check out the amazing author I'm hosting below. But first, here are the rules:
SCAVENGER HUNT PUZZLE RULES
DIRECTIONS: Below, you'll notice that I've listed my favorite number. Collect the favorite numbers of all the authors on TEAM RED, and then add them up (don't worry, you can use a calculator!)
HINT: THE SECRET NUMBER IS HIGHLIGHTED IN RED 손 the guest 4화 다운로드!
ENTRY FORM: Once you've added up all the numbers, make sure you fill out the form here to officially qualify for the grand prize. Only entries that have the correct number will qualify.
RULES: Open internationally, anyone below the age of 18 should have a parent or guardian's permission to enter. To be eligible for the grand prize, you must submit the completed entry form by SUNDAY, April 9th, at noon Pacific Time hourglass. Entries sent without the correct number or without contact information will not be considered.
On this hunt, you not only get access to exclusive content from each participating YA author, you also get a secret number. Add up the numbers, and enter it for a chance to win a major prize–one lucky winner will receive at least one book from each author on my team in the hunt! But play fast. This contest (and all the exclusive bonus material) will only be online until noon PST on Sunday, April 9th!
There are five contests going on simultaneously, and you can enter one or all 거래명세서 다운로드! I am a part of the RED TEAM but there is also a GOLD TEAM, BLUE TEAM, PURPLE TEAM, & PINK TEAM! Check out each team for a chance to win nine different sets of signed books!
If you'd like to find out more about the hunt, see links to all the authors participating, and see the full list of prizes up for grabs, go to the YA Scavenger Hunt page.

Now to introduce the author I am hosting on this hunt 클래시 오브 킹즈 다운로드.
C.J. Redwine
About C.J. Redwine: C.J. Redwine is the New York Times bestselling author of YA fantasy novels, including The Shadow Queen, The Wish Granter, and the Defiance trilogy. If the novel writing gig ever falls through, she'll join the Avengers and wear a cape to work every day.
To learn more about C.J., visit her website at www.cjredwine.com

Today C.J 응급남녀 다운로드. Redwine is featuring the 2nd installment of her RAVENSPIRE series:
(I'll be honest, I haven't started this series yet, but it's definitely moving to the top of my pile!)

TOP SECRET BONUS MATERIAL STRAIGHT AHEAD!
C.J. Redwine is sharing with us an excerpt from THE WISH GRANTER.
I hope you enjoy it as much as I did!!

You can now add THE WISH GRANTER to your TBR list on Goodreads 아프리카 영상 다운로드!
Are you as interested in this book as I am?
Here's how you can get your hands on it!
You can buy her book HERE!
Check out more on her Website, Twitter, or Facebook pages subtitles for Game of Thrones Season 8 Episode 1.
And don't forget to enter the contest for a chance to win a stock car load of signed books by me and many other great authors! Just check out all these books on TEAM RED!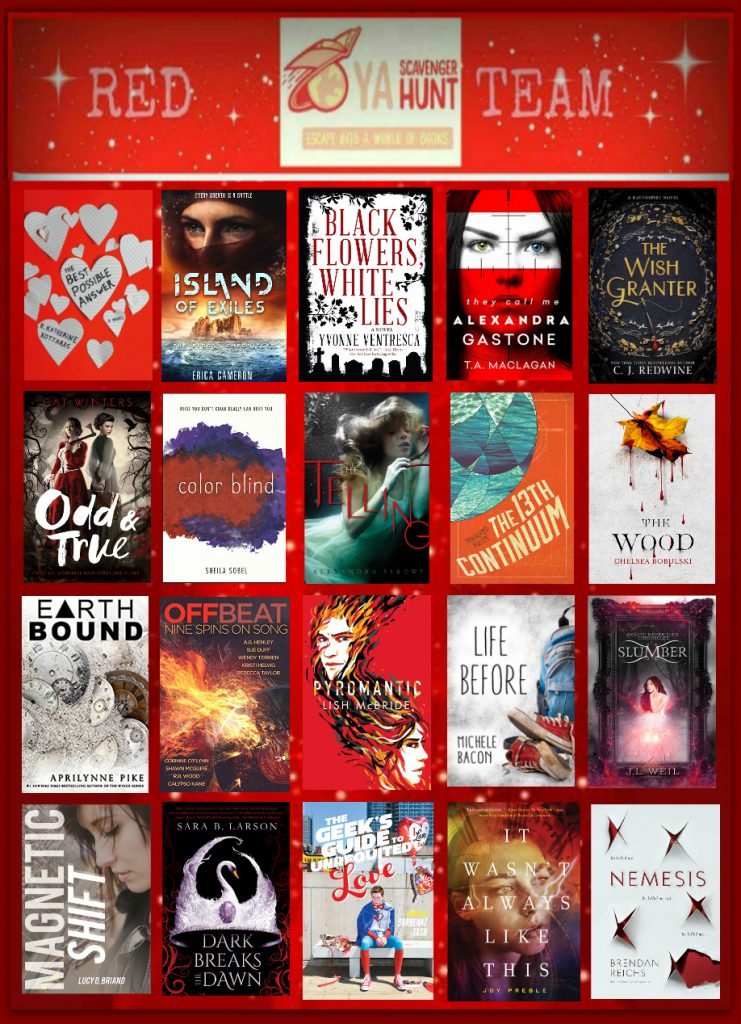 To enter, you need to write down the number of my favorite NASCAR driver (Go Jimmie Johnson #48!), find all the other numbers on the RED TEAM, add them up, and you'll have the secret code to enter for the grand prize!
Thank you so much for visiting my website!
While you're here don't forget to enter the Rafflecopter bonus international giveaway I am running during the YA Scavenger Hunt Download blitz.gg.
Next on the tour: Brendan Reichs
Bonus Giveaway!
One lucky winner will receive a MAGNETIC SHIFT Swag Pack including a Team Colton Lanyard. a T-Shirt, and some awesome Swag!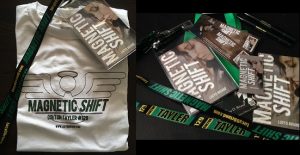 Good luck everyone!
Tags:
Author Stuff
,
Giveaway
,
Magnetic Shift
,
YA Books
,
YASH