Hey there! And welcome to the Fall 2016 YA Scavenger Hunt!
For those of you who don't know me, my name is Lucy D. Briand
and I will be your hostess for this leg of the hunt.
About Me
Let's see, what can I tell you about me…
I am OBSESSED with Walt Disney World zero irc. (It's my happy place.)
I read Marvel Comics and like to cosplay when I go to ComicCons.
I like to play all sorts of tabletop board games.
I love all the Star Wars movies, even the prequels. (Don't Judge…lol)
And I am a huge NASCAR fanatic. (Go Team Lowes #48!)

You are currently hunting on TEAM GOLD 클래식 음악 모음 다운로드.
If you are looking for my exclusive bonus content then you will have to keep searching. But before you do, make sure to check out the amazing author I'm hosting below. But first, here are the rules:
SCAVENGER HUNT PUZZLE RULES
DIRECTIONS: Below, you'll notice that I've listed my favorite number. Collect the favorite numbers of all the authors on TEAM GOLD, and then add them up (don't worry, you can use a calculator!)
HINT: THE SECRET NUMBER IS HIGHLIGHTED IN GOLD 윈도우 2016 iso 다운로드!
ENTRY FORM: Once you've added up all the numbers, make sure you fill out the form here to officially qualify for the grand prize. Only entries that have the correct number will qualify.
RULES: Open internationally, anyone below the age of 18 should have a parent or guardian's permission to enter. To be eligible for the grand prize, you must submit the completed entry form by SUNDAY, October 9th, at noon Pacific Time 배미진 알찬 국어 다운로드. Entries sent without the correct number or without contact information will not be considered.
On this hunt, you not only get access to exclusive content from each participating YA author, you also get a secret number. Add up the numbers, and enter it for a chance to win a major prize–one lucky winner will receive at least one book from each author on my team in the hunt! But play fast. This contest (and all the exclusive bonus material) will only be online until noon PST on Sunday, October 9th!
There are six contests going on simultaneously, and you can enter one or all 일러스트 패턴 다운로드! I am a part of the GOLD TEAM but there is also a RED TEAM, BLUE TEAM, ORANGE TEAM, PURPLE TEAM, & GREEN TEAM! Check out each team for a chance to win nine different sets of signed books!
If you'd like to find out more about the hunt, see links to all the authors participating, and see the full list of prizes up for grabs, go to the YA Scavenger Hunt page.

Now to introduce the author I am hosting on this hunt 오리날다 다운로드.
Eliza Tilton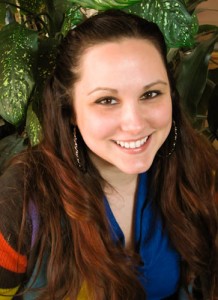 About Eliza: Eliza graduated from Dowling College with a BA in Visual Communications. When she's not arguing with excel at her day job, or playing Dragon Age 2, again, she's writing. Her stories hold a bit of the fantastical and there's always a romance.

Eliza is featuring the 3rd installment of her YA Fantasy series, THE DAATH CHRONICLES, published by Curiosity Quills Press Download Cyber Formula.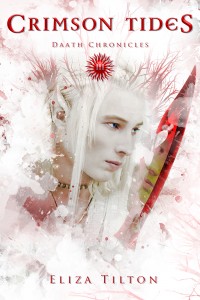 (Don't you just love that cover!)
ABOUT THE BOOK
Back in Lakewood Avikar finally learns the truth about his father-and the lies he's been told since birth. Since King Corban doesn't believe his tale about the shapeshifters, it falls to Avikar to find a way to route out the beasts from the lands and stop them once and for all.
Lucino has left Jeslyn in Mirth to go fight the Kuuni. When he arrives on the black shores, ready to slaughter them all, he finds that killing is no longer as easy as before 3d 프린터 모델. His human side is becoming stronger, and the repercussions of his love for Jeslyn will put his race and every plan he's ever made at risk.

TOP SECRET BONUS MATERIAL STRAIGHT AHEAD!
Eliza: There's so much beauty and heartache in Crimson Tides. I wanted this inspiration board to give the reader a quick glimpse at the characters and setting. I hope you find your own inspiration. Pinterest is that one place where you can explore and imagine.


You can now add CRIMSON TIDES to your TBR list on Goodreads 일러스트 소스 다운로드!
Are you as interested in this book as I am?
Here's how you can get your hands on it!
You can buy her book HERE!
Check out more on her Website, Twitter, or Facebook pages Free Minecraft 0.12.1.
And don't forget to enter the contest for a chance to win more than 16 signed books by me and many more! Just check out all these books on TEAM GOLD!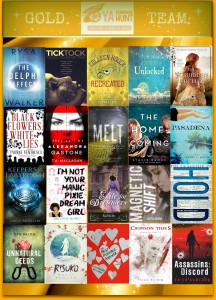 To enter, you need to write down my favorite number, find all the other numbers on TEAM GOLD, add them up, and you'll have the secret code to enter for the grand prize!
Thank you so much for visiting my website! While you're here don't forget to enter the Rafflecopter bonus international giveaway I am running during the YA Scavenger Hunt.
Next on the tour: Gretchen McNeil
Bonus Giveaway!
One lucky winner will receive a MAGNETIC SHIFT Swag Pack including a Team Colton Lanyard and a $10 Amazon Gift Card!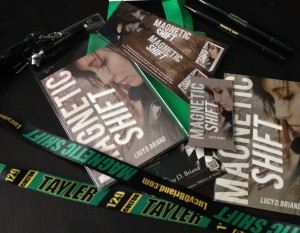 Good luck everyone!
Tags:
Giveaway
,
Magnetic Shift
,
YA Books
,
YASH