Be sure not to miss these Events!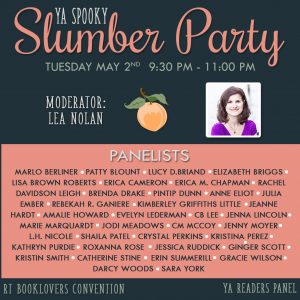 YA Spooky Slumber Party
Grab your jammies and join your favorite YA authors for some spooky, silly fun and games! Enjoy time-honored slumber party favorites like Truth or Dare, Boy Meets Girl, Skittles and Books and Secrets, and create your very own spooky mad lib story. Snacks, swag and prizes abound — and the best freaky, funny, and/or fantastic slippers win!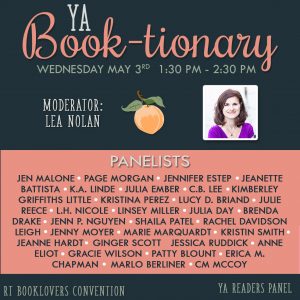 YA Book-tionary
Team up with your favorite YA authors in a fast-paced game of drawing charades to guess the name of YA book titles and familiar tropes or phrases found in popular YA novels. Teams led by YA author "artists" will battle it out to see who can decipher the most clues before time runs out. Expect raucous fun and prizes galore!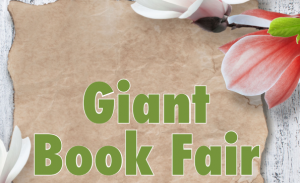 Giant Book Fair: YA Alley
On Saturday, May 6 from 11am-2pm, meet nearly 500 authors who will autograph books, posters, and bookmarks!
Bring your "keepers" and have them signed!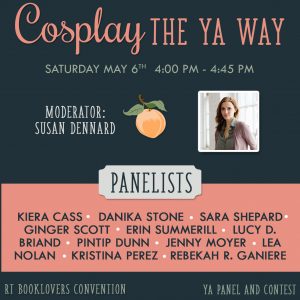 Cosplay The YA Way!
Who says YA authors don't cosplay? This group of YA authors will bring their A-games and represent the characters they love. Find out which characters have earned special places in our panelists' hearts and how these authors caught the cosplay bug. Come dressed as your favorite character just for fun or enter the cosplay contest to win cool prizes!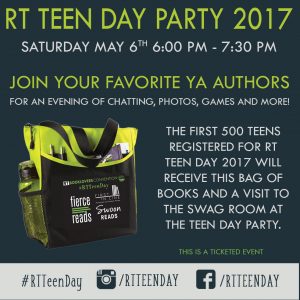 Teen Day Party
Cap off your epic Teen Day experience by mingling with YA authors, and scoring free books and swag!
Tags:
Magnetic Shift
,
RT2017
,
YA Books